Office of the President
Joe DiPietro serves as the 25th president of the University of Tennessee. The president is the chief executive officer of the statewide university system and oversees the operation of its campuses and institutes. DiPietro serves on the UT Board of Trustees and is accountable to the University's faculty, staff, students, alumni, friends and the public.
Executive Priorities
UT's
strategic plan
establishes a vision and direction with measurable goals to ensure good stewardship and purposeful use of resources.
Effective legislative
advocacy
is a priority of our statewide public higher education system.
UT faces plenty of challenges, but one that easily overshadows the rest is finding
sustainable, long-term funding
.
---
Programs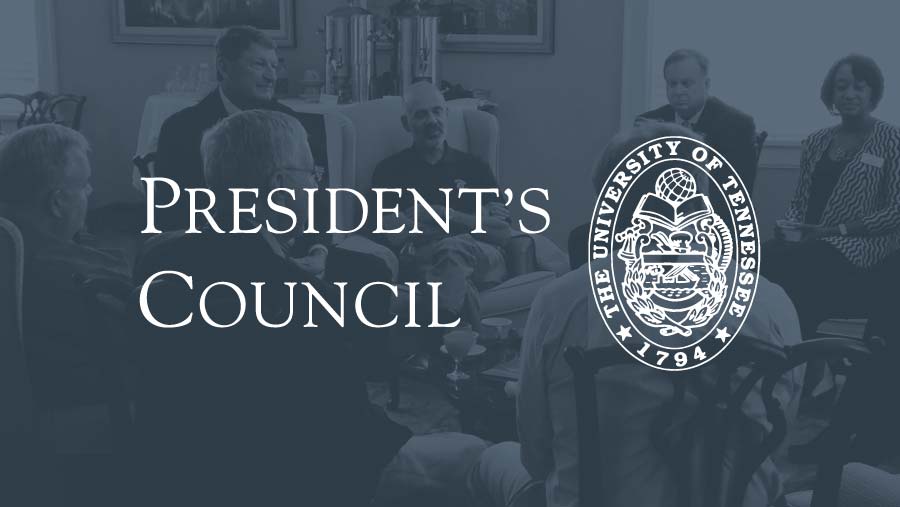 The President's
core volunteer leadership group
and UT's premier advocates.
The
President's Awards
 recognize outstanding staff and faculty who are fulfilling the UT's mission.
Annual
employee appreciation events
hosted by President DiPietro.
---
Contacts