2016 Honorees and Nominees
Educate Honoree
This award honors accomplishments that enhance educational offerings and diverse learning environments.
Dr. Julie Ann Hill
Julie Hill, director of percussion studies at the University of Tennessee at Martin, has brought the nation to the University.
In nominating her for the award, UT Martin Interim Chancellor Robert Smith attributed Hill's teaching to the University becoming a national draw for young performance musicians.
"Her modeling of the way has led to a reinvigorating of the entire department and attraction of more majors as well as non-majors who share a love of music and performance," Smith wrote.
She also established the Roots of Rhythm program, which exposes young people to the culture and music of Latin American and African nations.
Hill has earned the UT Martin Cunningham Outstanding Teacher/Scholar Award, the Hardy Graham Distinguished Professorship Award, and the UT Alumni Association Outstanding Teacher Award.
She performs around the world with Caixa Percussion Trio and regionally with the Paducah Symphony, Jackson Symphony, and Lexington Philharmonic.
---
Educate Nominees
Charles Deal, UT Foundation, Associate Vice Chancellor for Alumni Relations and Annual Giving at UT Martin
Bento Lobo, UT Chattanooga, First Tennessee Bank Distinguished Professor of Finance
Robert Nolly, UT Health Science Center, Professor, Pharmaceutical Sciences
George Pharr, UT Knoxville, Professor and Director, Materials Science & Engineering and Director of the Joint Institute for Advanced Materials
Elizabeth Strand, UT Institute of Agriculture, Associate Clinical Professor, Biomedical and Diagnostic
---
Discover Honoree
This award honors research, discoveries and applications of knowledge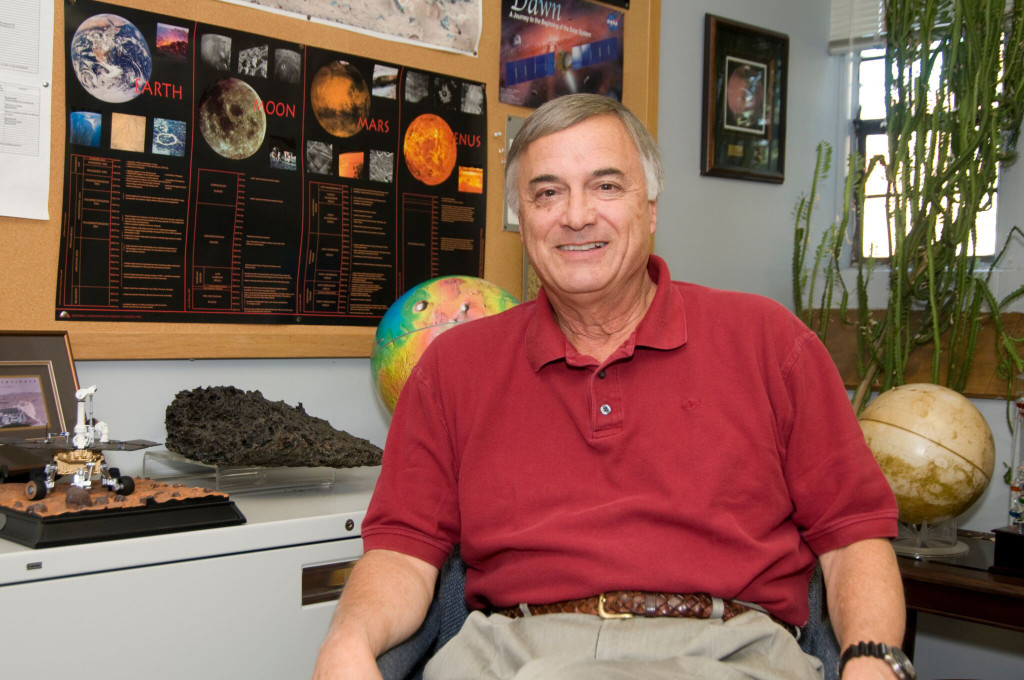 Dr. Harry (Hap) McSween
Since a graduate student, Harry McSween's work has led him to Mars. He is a co-investigator for the NASA Mars Oydssey, Mars Pathfinder, Mars Global Surveyor, and Mars Exploration Rover missions.
In 1999, he led a team of researchers that discovered geologic evidence from a meteorite that water existed deep in Mars's crust.
"We believe that Professor McSween embodies the very essence of what it means to push the boundaries of science and innovation," wrote Jimmy G. Cheek, chancellor of University of Tennessee, Knoxville, in his recommendation letter.
McSween joined the University of Tennessee in 1977 and was named Distinguished Professor of Science in 1998. He has won the National Academy of Sciences' J. Lawrence Smith Medal and Southeastern Conference Professor of the Year. He has been named a Fellow of the American Academy of Arts and Sciences. He also is the namesake for asteroid 5223 McSween.
---
Discover Nominees
Michael Gibson, UT Martin, Professor, Geology
Stacey Patterson, UT System, Associate Vice President for Research and Vice President of the UT Research Foundation
Tim Rials, UT Institute of Agriculture, Professor and Director, Forestry, Wildlife and Fishery
---
Connect Honoree
This award honors outreach, engagement and service efforts and programs
David Lee McBeth
David McBeth, professor of art at the University of Tennessee at Martin, combines art and public service to aid his community. Each fall, McBeth leads an effort to create 500 ceramic soup bowls as part of the Empty Bowls Project to help a local organization.
He involves his students in crafting bowls, designing posters, generating publicity, and assisting in displays and sales for the event. McBeth also crafts bowls for the Putnam County, Tennessee, Habitat for Humanity's annual Bowlathon.
"I think much of what drives David McBeth as an artist is based on his desire to use art as a force for good," wrote Douglas Cook, chairman of the department of visual and theatre arts at UT Martin, in a nominating letter.
McBeth's work can be found in public and private collections around the world, including in Japan, Sweden, Italy and Australia.
---
Educate Nominees
Ruby Bland, UT Health Science Center, Coordinator II
Michael Handelsman, UT Knoxville, Professor and Director of the Global Studies Interdisciplinary Program
Pat Hardy, UT Institute for Public Service, Program Manager III
Laurie Melnik, UT Chattanooga, Executive Director, Southeast Center for Education in the Arts
Larry Moorehead, UT Institute of Agriculture, Extension Agent III and County Director